Carnets | Notebooks
01/05/2010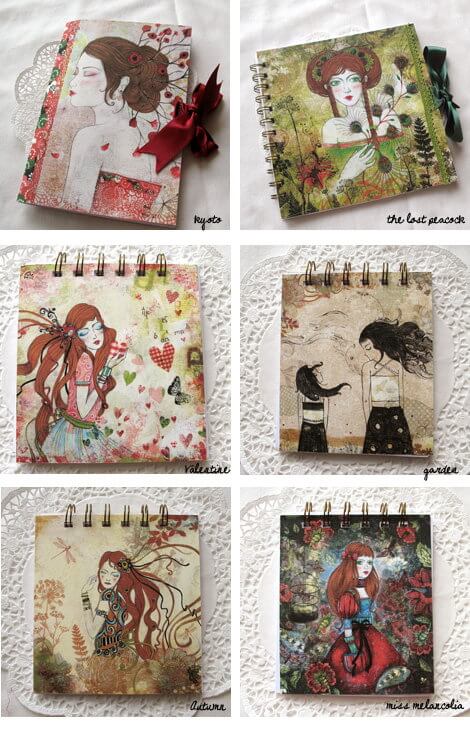 /FR
J'ai enfin eu le temps de mettre en ligne les derniers mini-carnets et journaux intimes réalisés à l'occasion du Marché de créateurs du 24 Avril.
Lors de précédents marchés beaucoup de gens m'ont demandé des petits carnets facile à glisser dans un sac. Les voici ! Les carnets font 10,5 cm de côté, 45 pages, entièrement relié et façonné à la main. Ils sont surtout en papier recyclé, ce qui est pour moi important et pas chers: 5€. Il ne reste plus qu'un exemplaire de chacun des modèles.
Les journaux intimes sont également en papier recyclé et entièrement fait main. De 26 à 45 pages selon le modèle et de 14 à 16 euros.
Retrouvez les mini carnets et les journaux intimes ici.
/EN
I have finally managed to list the mini-notebooks and diaries that weren't sold at the arts and crafts fair! During the previous fairs, I was often asked for small notebooks that could fit in a handbag.
Here there are! Handmade with the recycled paper, and they cost only $6.50 USD. There is only one copy of each notebook available.
As to the diaries, I tried to make them romantic and feminine, to keep your thoughts and secrets safe with style.
You will find both the mini-notebooks and the dairies here.
Une réponse à « Carnets | Notebooks »