21/10/2012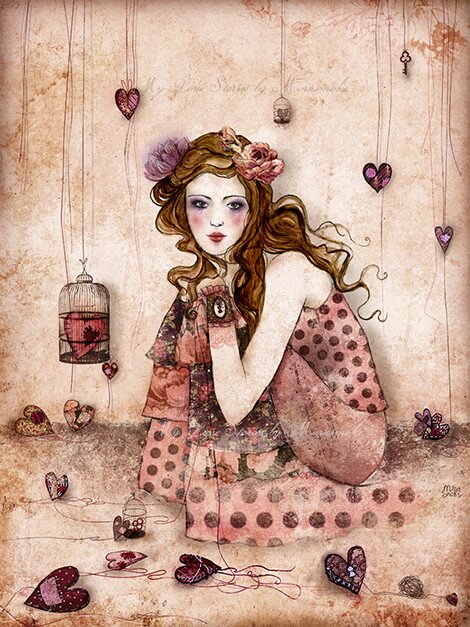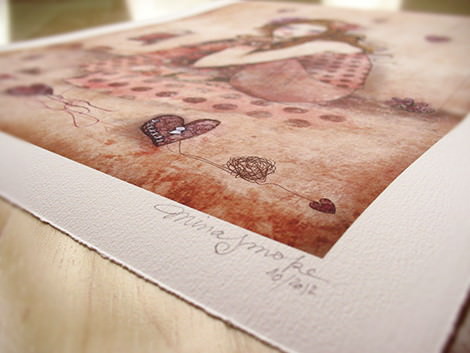 /FR
Je vous présente My Love Stories — nouvelle illustration qui est une suite de ma série sur les Etats d'âme (j'avais déjà réalisé les œuvres Bliss et La mécanique de mon cœur dans cette série). J'ai eu l'idée de ce visuel il y a plusieurs mois, mais j'ai eu beaucoup de mal à réussir à la fixer sur papier. J'ai réalisé plusieurs essais tous très différents durant l'année, avant que finalement je réussisse en un week-end à lui donner vie.
Je parle rarement de mon processus créatif sur le blog, car cela peut être très différent d'un visuel à l'autre, mais je me suis rendue compte qu'une chose ne changeait jamais: je réalise toujours des planches tendances qui m'aideront à créer l'ambiance de mon image. Je me suis dis qu'il serait intéressant pour vous de découvrir les images qui m'ont accompagné lors de la création de cette dernière œuvre.
My Love Stories
Technique mixte
35 × 45 cm
/EN
I give to you My Love Stories — a new artwork in the States of Mind series (other works in the series are Bliss and The Mechanic of My Heart). The idea for this visual has been around for a few months, but I couldn't seem to express it on paper. I made a few versions during this year, before finally bringing it to life in one weekend.
I rarely speak of my creative process on my blog, as it may vary greatly from one artwork to another, but I realised that one thing always remained the same: I always make the trend boards to help me craft the visual mood. I thought that it might be interesting for you to see the images that accompanied me in creating this latest illustration.
My Love Stories
mixed media
35 × 45 cm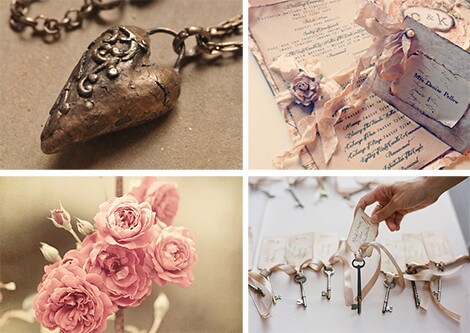 Source: Cassioppea, ShabbyScrap, United with Love, Lisa Russo Fine Art.