Colliers montre à gousset | Locket Pocket Watch
18/11/2010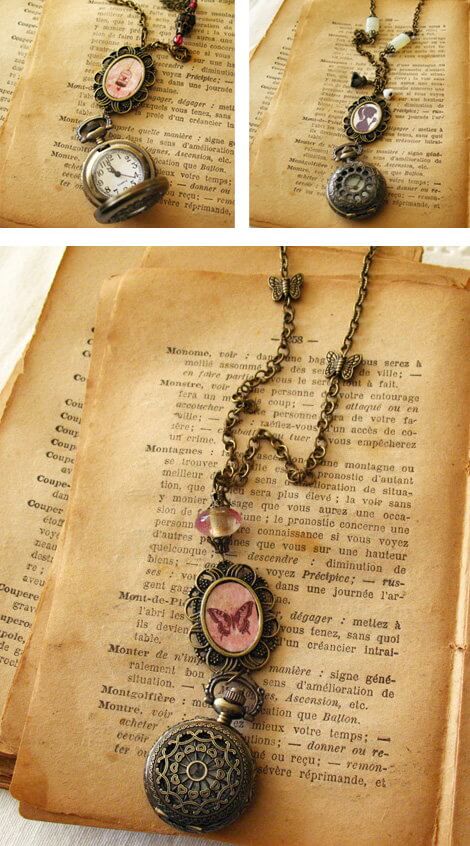 /FR
Cela faisait des mois que je souhaitais ajouter quelques montres à gousset à mes créations, c'est enfin chose faite! Pour le moment, seulement trois modèles rentrent en boutique, j'en rajouterai peut-être d'autres si ce style de produits vous plaît.
Retrouvez les montres sur ma boutique.
/EN
I have been willing to add a few pocket locket watch necklaces to my collection. Since this is a test of sorts, I have made just three models, which you will find at my Etsy Store; if they prove to be a seller, I will add more later.
Find the locket pocket watches at my Etsy Store.