Un week-end à Paris
17/12/2011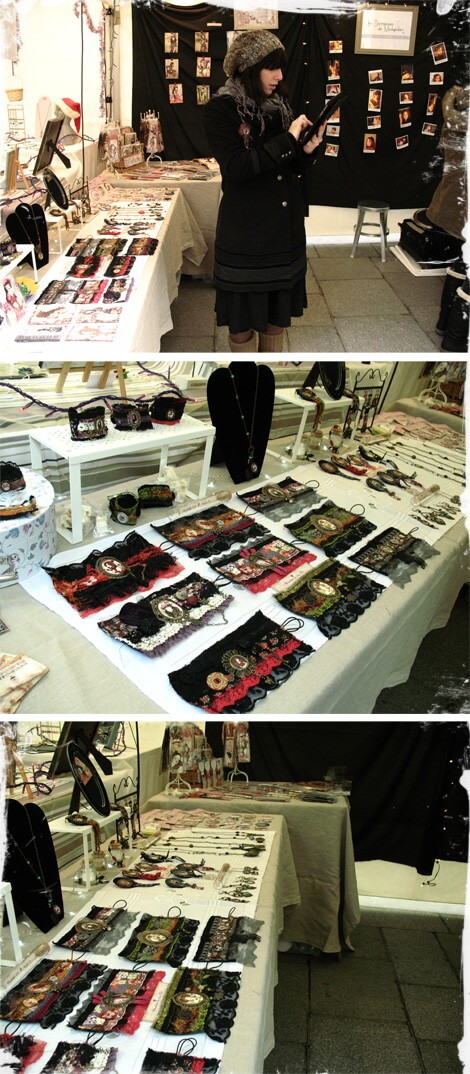 /FR
Encore un marché de créateurs qui s'achève et j'ai toujours la tête pleine de ces belles rencontres faites sur mon stand: une cliente avec un magnifique tatouage inspiré de mon œuvre Bréva, un passionné de photographie, un professeur des Beaux-arts spécialisé dans le Mail Art, une charmante dame irlandaise dont la fille ressemble à ma Scarlett…
Ce fut un grand plaisir de découvrir au travers de mes produits un peu de vous, de mettre des visages sur des fidèles clientes de la boutique en ligne, de sympathiser avec d'autres créatrices…
Encore un grand merci à l'équipe d'A Little Market pour l'organisation impeccable du marché!
/EN
Batignolles arts fair was held last weekend in Paris. It brought me beautiful encounters: a client who has a tattoo of my work Bréva, a passionate photographer, a fine arts teacher specialised in Mail Art, a charming Irish lady whose daughter resembles my Scarlett…
It was an immense pleasure to discover a little of you through my work, to put faces on the faithful customers of my online store, to meet other designers…
Thanks again to A Little Market team for putting together this fair so well!