20/02/2015
/FR
Le printemps arrive timidement, il était temps que je vous présente une des collections de cette saison qui est déjà disponible sur la boutique en ligne.
Je me suis amusée pour l'occasion à réaliser un petit clip en stop-motion présentant les nouveaux produits. Je m'étais promis cette année de retrouver mon âme d'expérimentatrice, renouer avec d'anciens intérêts d'étudiante comme la photographie et l'animation, et même si ce n'est pas encore parfait, je suis contente de m'être lancée ! Cela donnera certainement lieux à d'autres petits films dans le courant de l'année !
La première collection de la saison — In Bloom — est illustrée des visuels Innocence, Flower Island, et d'autres motifs aquarellés cerises, fraises ou fleurs. Je voulais cette collection légère et acidulée, un brin enfantine.
Des lots de carnets, un répertoire et des lots de badges rentrent donc en boutique avec très certainement une mini collection de sacs et de bijoux dans les semaines à venir.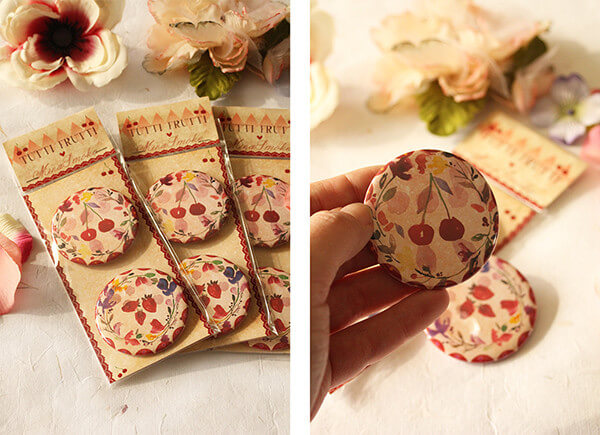 /EN
Slowly, the spring is coming. About time I showed you one of this season's collections already available at my Etsy store.
For the release of the new collection, I made a short stop-motion video showing the new products. I made a promise to myself that this year I would get back to my experimenting self, my art school passions like photography and animation. Even if the result is far from perfect, I am glad to have made this video. It will certainly lead to more short films this year.
The first collection of this season — In Bloom — is illustrated with Innocence and Flower Island artworks, and cherry, strawberry and flower watercolour motifs. I wanted this collection to be light, fresh and a touch infantile.
Notebook sets, an address book and badge sets are available now and will soon be joined by several bags and jewelry.