10/01/2013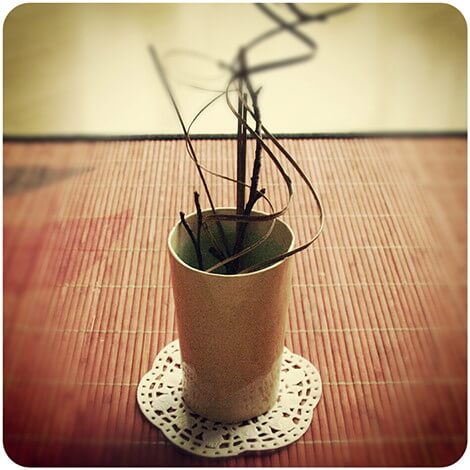 /FR
Le mois dernier j'ai participé au Craft it Forward sur le site de mon amie Céline Voisin. Je vous rappelle le principe de cette chaîne:
les 5 premières personnes qui me laisseront un message sous ce post, recevront en cadeau une de mes créations, fabriquée tout spécialement pour le jeu. Ces 5 personnes devront montrer la création qu'elles auront reçues sur leur blog, puis envoyer à leur tour un cadeau aux 5 premiers messages qu'elles recevront, et ainsi de suite.
J'ai eu la chance de recevoir un magnifique petit vase en céramique qui s'intègre parfaitement dans mon atelier. La création de Céline est très délicate dans de beaux tons pastel et j'aime particulièrement la finition un peu irrégulière de sa forme.
Alors maintenant c'est à mon tour de faire vivre la chaîne: les 5 premières personnes qui laisseront un commentaire sous cet article recevront une de mes créations, seule condition avoir un blog et accepter de réaliser à votre tour des créations…
/EN
Last month I took part in Craft It Forward on my friend Céline Vosin's website. I am hereby continuing the chain. This is how it works:
the first five persons to leave a comment on this post will each receive a gift I made especially for this cause. When received, you must display the goodie on your websites and send five of your creations to your first five commenters, thus the chain will continue.
I received a beautiful ceramic vase that fit my studio décor perfectly. This work by Céline is very delicate with its beautiful pastel colours and the slightly irregular finish that I appreciate particularly.
So, it is my turn to keep the Craft It Forward chain going: as mentioned above, the first five persons to comment on this post will receive the MinaSmoke goodies; the only condition is to have a blog/website and to commit to creating your works to share.